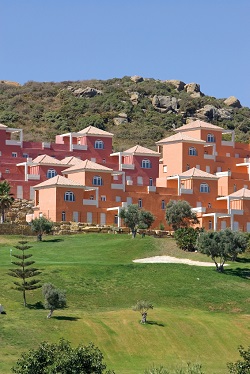 Are you passionate about golfing?
Do you intend to play golf in the Fuengirola area of the Costa del Sol?
Do you insist on playing with only quality golfing equipment from brands such as Srixon, Callaway, Nike and TayorMade?
If you answered YES to the above questions, then what follows could be the most important message you read this year.
Here's what it's all about:
Five years ago, the founders of Travel Caddy found themselves travelling to the Costa del Sol region of Spain almost weekly for business and family reasons. When our founders travelled to Spain, they often took advantage of the Costa del Sol's unravelled golf courses.
However, this often meant our founders were 'fleeced' by airline carriers who charged extortionate 'baggage fees' on sporting equipment.
Unfortunately, this unfair practice continues to this day, as this article we've written illustrates.
This sorry state of affairs was coupled with a lack of quality golf hire options existing during this time (circa 2007-2012).
About our company
In 2014, our founders decided to permanently relocate to the Costa del Sol. After suffering at the hands of airliner's greed for so many years, our founders reasoned it would be a good idea to set up a quality yet affordable golf hire company in Spain. Thus, Travel Caddy was born and the rest is history.
Travel Caddy is founded on one simple principle. This principle is essential for any quality golf hire company. But before I tell you about this principle, I want to tell you about Simon Rutledge.
Meet Simon from Bristol
Simon is a 42-year-old senior BT engineer living in Bristol. Simon is crazy about golf and he enjoys playing golf abroad. However, Simon insists on taking his own clubs abroad, even though he must pay extortionate airlines fees and endure the stress of having to ferry his equipment around when he arrives in Spain.
In May, Simon took his golf equipment to Fuengirola in the Costa Del Sol. His equipment transfer fees totalled more than his airfare. When he arrived, he struggled to carry his equipment through the airport, and it took him forty minutes to clear customs. Once he gained entry into Spain, he had to struggle to get his clubs into his taxi. Once he arrived at his hotel, he had to carry his clubs up five flights of stairs. He had to repeat this tiring routine each day as he travelled to and from his golf course in Fuengirola.
During Simon's third and final day of playing golf in Fuengirola, his hotel room was burgled and all of his golfing equipment was stolen. And because Simon did not take out any insurance, he had to purchase an entire new set of golfing equipment when he returned to the UK costing him £1200.
Meet Phil from Devon
In contrast, Phil Morgan, a businessman from Devon, decided to hire his clubs through Travel Caddy. For only £40, he rented an entire set of TaylorMade golfing equipment. Because of this, Phil did not incur any additional luggage costs when travelling to Spain. He 'cleared' customs within minutes and bolted to his hotel for a relaxing swim and sunbathe. Each day, Travel Caddy dropped Phil's TaylorMade equipment off at the golf course in Fuengirola.
Each night, Travel Caddy collected Phil's equipment from the golf course. Overnight whilst Phil ate at a nice restaurant, Travel Caddy cleaned his clubs and accessories for the following day's action.
By now we hope you can conclude that Phil's memory of playing golf in Fuengirola is much rosier than Simon's.
The core of what we provide
If you've read this far then I hope you have guessed correctly the principle our company was founded upon. If you said customer satisfaction then you are correct. At Travel Caddy, we do not believe we are a golf hire company. Instead, we provide an experience. We reduce stress and we enhance our customers' golfing experience.
We believe your memories of playing golf in the Costa Del Sol are priceless. You can enhance those memories by renting your golf equipment through Travel Caddy rather than enduring the stress of bringing your own clubs to Fuengirola.
Place your order today
Place your order by clicking here. Simply enter in your drop-off location in Spain and hire dates. Then select your clubs and accessories. Payment is made via our secure checkout platform. All credit or debit card information is encrypted. Once we receive your order a receipt is automatically sent to the email you provide, together with a customer identification number and order reference number.