If you are looking for golf club hire in Malaga, Spain, then you are looking in the right place. Each year, Travel Caddy rents out thousands of golf clubs and accessories to golfers looking to enjoy the Costa Del Sol's finest golf courses. Our golf club hire service in Malaga includes top brands such as Nike, Wilson, TaylorMade and Callaway. We are consistently rated as Malaga's top golf club hire specialists and we provide clubs to many visitors looking to enjoy Malaga's beautiful courses and stunning weather.
Unlike many golf club hire companies in Malaga, our clubs to hire offers a free drop off option - we will deliver your clubs to any location within the Costa del Sol including your hotel room! The majority of our customers opt to collect their clubs to hire from Malaga airport: we can meet you at the start and end of your Costa Del Sol golfing holiday, saving you time & hassle and maximising your time on the course!
About our clubs to hire in Malaga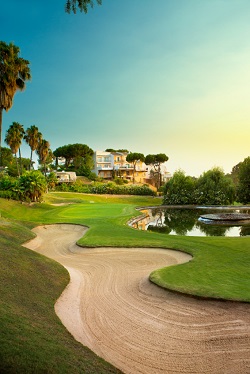 Here's a list of some of the clubs to hire we offer in Malaga:
Right handed and left handed golf clubs
Stiff/regular and senior flex type clubs
Clubs for both female and male golfers
As well as clubs to hire in Malaga, we also supply a wide range of golfing accessories including pull trolleys, balls, cart bags and much more. Our standard club hire service in Malaga includes a set of irons, a driver, a putter, a cart bag and fairway woods.
Clubs to hire in Malaga start from just £7.00 a day. Click here to see our fantastic inventory of golf clubs available to hire in Malaga.
How to book our clubs to hire in Malaga
To book any of our clubs to hire in Malaga, click here now and enter the necessary information. You may pay the entire amount due or chose instead to pay a 25% deposit.